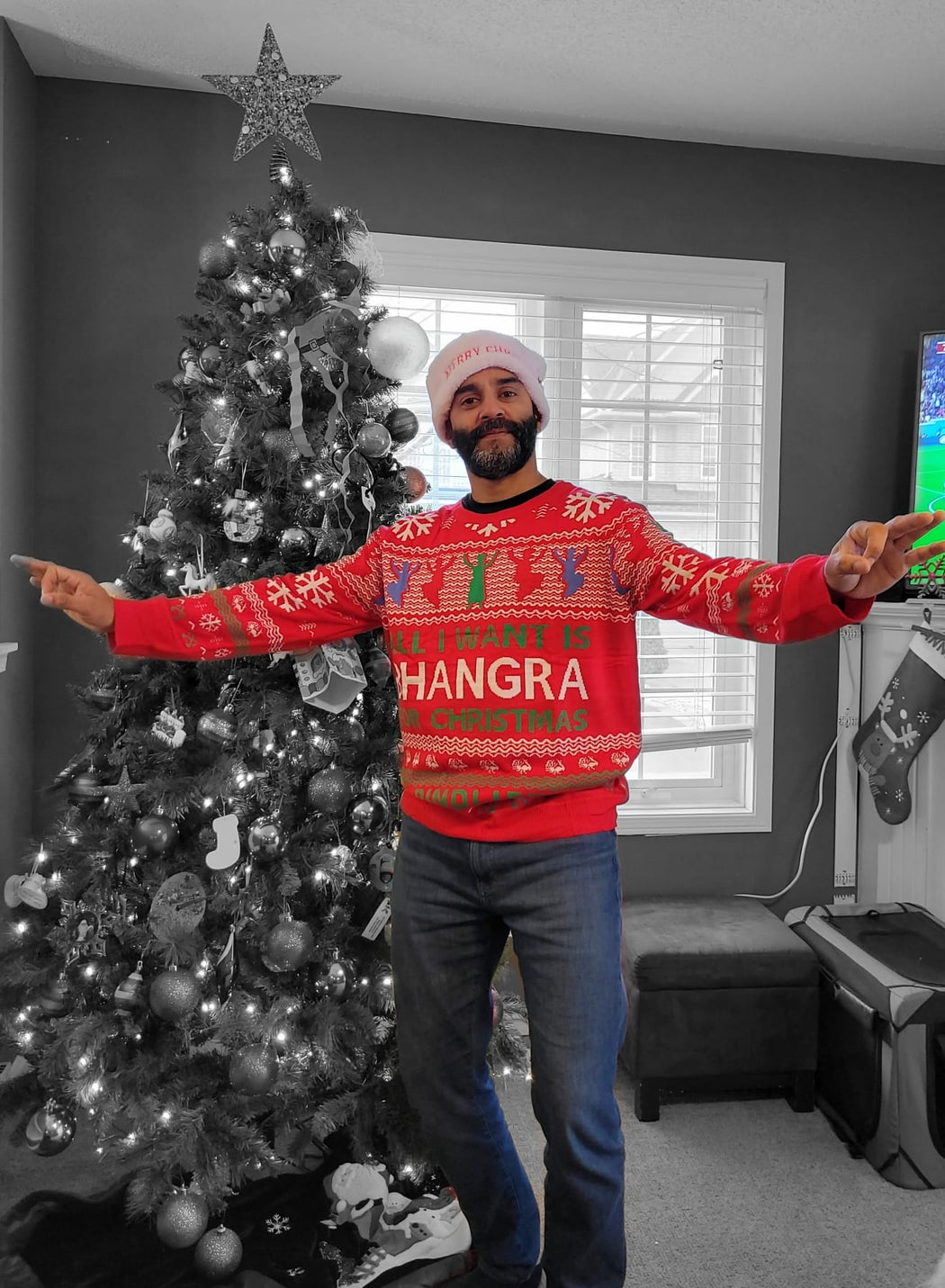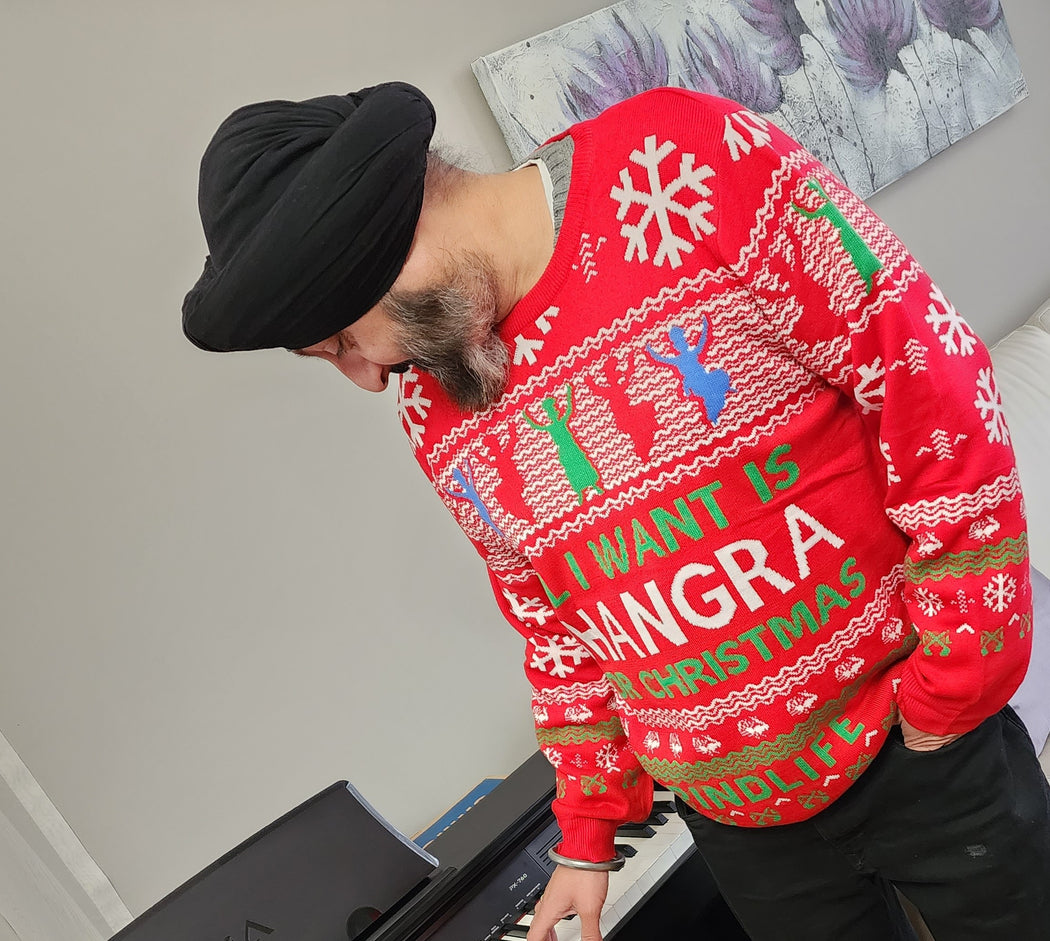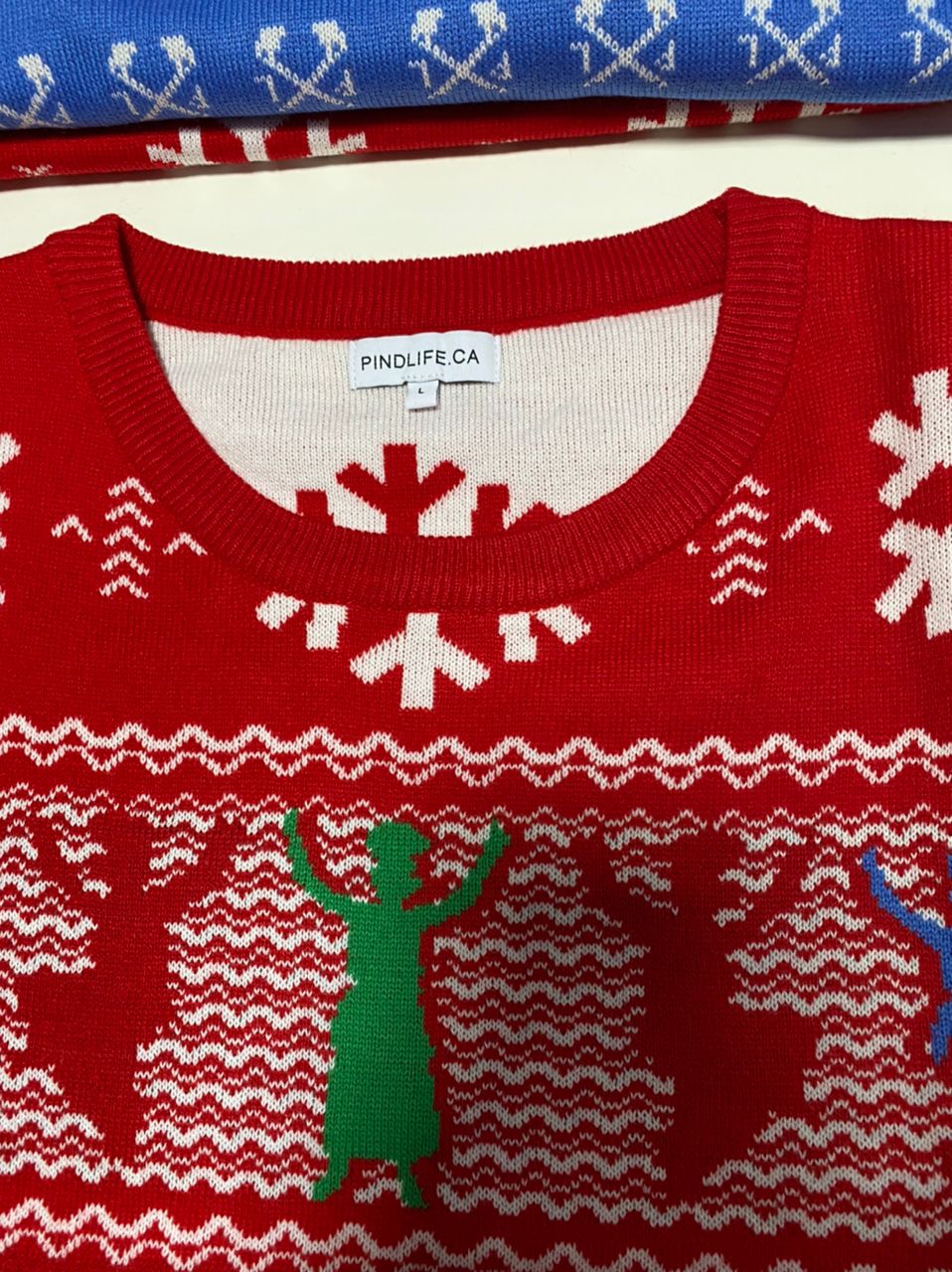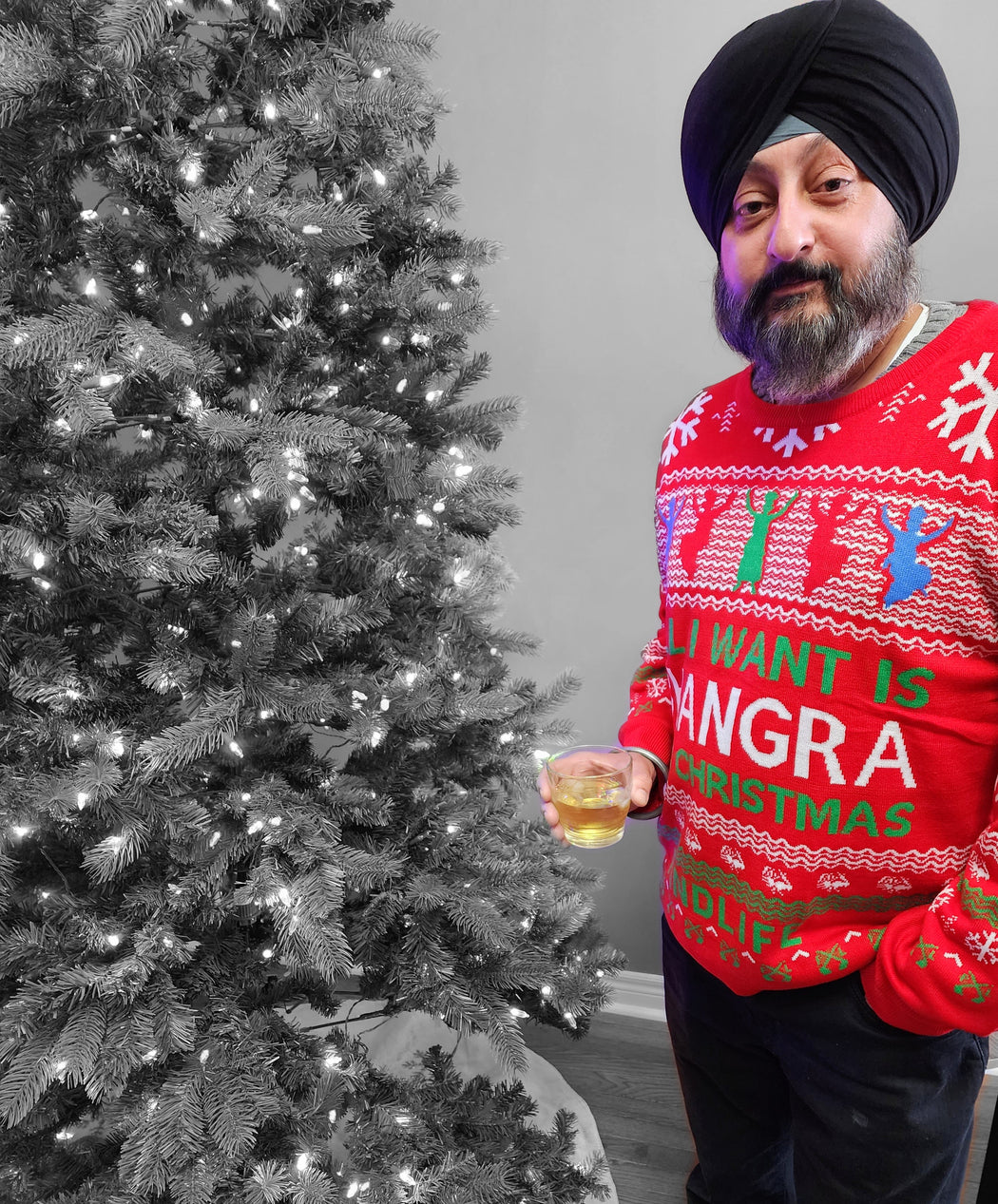 PINDLIFE Knitted Ugly Sweater All I Want is Bhangra for Christmas
The Pindlife Knitted Ugly Sweater is not just another holiday novelty—it's a festive statement, blending tradition with a twist of contemporary culture. Impeccably designed with a nod to both the iconic "ugly sweater" aesthetic and the dynamic energy of Bhangra music and dance, this is the perfect piece for those who want to stand out at any Christmas gathering.
Crafted from 100% fully knit acrylic, the sweater radiates warmth and comfort—ideal for those chilly December nights. The fabric is breathable yet snug, ensuring you'll be as cozy as you are stylish. Resilient and resistant to wear-and-tear, you can trust that this sweater will retain its shape and vibrancy throughout multiple holiday seasons.
While the term "ugly sweater" may imply something less than fashionable, the intricate design elements, text, and palette of this Pindlife exclusive turn the idea on its head. It's a piece that not only exudes holiday spirit but also celebrates the rich cultural tapestry of Bhangra—an art form that traces its roots back to the Punjabi region but has found its way into global consciousness.
The contrasting shades of red, green, white, and blue intermingle harmoniously, making it easy to pair with a wide array of bottoms. From casual jeans to festive skirts, this sweater complements different styles, allowing you to customize your look.
Functionality isn't compromised either; the sweater features a classic crew neck and long sleeves, offering ample coverage and an elegant silhouette. The flexible knit ensures ease of movement—whether you're unwrapping gifts or breaking into an impromptu Bhangra dance.
The Pindlife Knitted Ugly Sweater is a limited edition, perfect for those seeking a unique, high-quality garment that marries the spirit of the holidays with the vitality of Bhangra. It's more than a sweater; it's a conversation starter, a mood-setter, and a testament to the joy and unity that the holiday season can bring.
Unwrap the gift of unforgettable style and unparalleled comfort this Christmas with the Pindlife Knitted Ugly Sweater. After all, who says you can't have a little Bhangra with your eggnog?